How to Master Emotional Intelligence to Living Courage - Living Courage #2
Intermediate Guide to navigating successfully a uncertain, complex and more ambiguous world
Emotional Intelligence has been shown to be the leading predictor for financial success and health, and the single biggest predictor of performance in the workplace.

There can be a stigma around emotions. We swing from "suck it up" to "You're too emotional!"  Emotions won't kill us but not feeling them will. Our fear of emotion can absolutely kill us, because it is the numbing of them that kills people everyday.

Yet emotions are an essential part of connection to our sense of meaning in life and relationships with others.

When we encourage people to talk about what they're going through rather than expecting others to know—and to listen, rather than guess, we are building the one thing that is as resilient as mountains and yet as fragile as feathers, connection.

Mastering Emotional Intelligence is about investing in a choice to live courage, live authentically and live connected.


WHAT IS THIS?

How to Master Emotional Intelligence to Living Courage is an e-Course that will radically unlock your connection with life, your relationships, and transform the way you lead. This is a fun, enjoyable and highly practical course that will reward vulnerability and courage.

The central purpose of this course is:

~ to powerfully improve your connection with others, God and your life meaning through valuing your emotional intelligence

~ launch you further in self awareness - powerful and essential in any form of leadership

~ breakthrough into how to 'lean into' emotion and move through emotion for healthy outcomes to benefit and advance you forward in all spheres of your life, leadership and relationships
This is a fun, enjoyable and highly practical course. Previous students have commonly said this second course in the Living Courage series is one of the most enjoyable and beneficial.

This is a safe, sacred place where your learning is yours. Your answers are yours and they are not monitored or recorded in anyway.  
WHAT'S INCLUDED?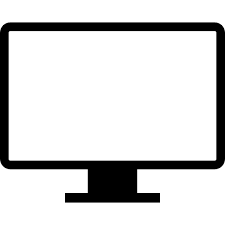 1 hour on-demand video
7 downloadable resources
Full Lifetime Access
Access on Mobile and TV
Assignments
Certificate of Completion


WHO'S THIS FOR?
~ If you are seeking greater opportunities for quality of life, meaning in life, connection with God and others or work place advancement


~ Leadership - essential Professional Development for anyone in Christian Leadership, Business, HealthCare, Education or Life Coaching


~ Parents - having used this material in our family, it's transformed how we do life and fun together.
REQUIREMENTS:
Experience in working alongside people in a small group be it as simple as in a family or in the larger setting of the work place.
WHAT WILL YOU LEARN?
1. Actively build your skills and confidence in Emotional Intelligence which will improve your quality of health, meaning in life and effectiveness in the work place.

2. This means you will learn what the purpose of emotions are and how they feel uniquely with you.

3. Discover how to value emotions and lean into emotion for healthy outcomes to benefit and advance you forward in all spheres of your life and relationships.4. How God values and moves in Emotional Intelligence. We outline what is Emotional Intelligence and Emotional Literacy

5. You will develop greater clarity in identifying what the Big 30 emotions and how they serve you in hard conversations. Build greater ability around hard conversations whilst maintaining your values.

6. How to respond from your values rather than reactions you may regret later

7. You will build greater success in living, loving and leading through connection, authenticity and courage.
WHAT YOU WILL GET?
~ Engaging short videos
~ Interspersed with practical self-evaluation tasks
~ Downloadable practical exercises and other resources to help you revise and consolidate the learning. 
This course is based on a set of learnable skills. It is Biblically based and backed up by a significant body of research.
How to Master Emotional Intelligence to Living Courage is part of the Living Courage Series consisting of 4 modules. While each module can stand alone and be done as an individual course. This training series is designed to build onto each other creating a deeper more comprehensive understanding and development of the skills and lifestyle of courage.
WHY IS THIS IMPORTANT and WHERE DOES THIS FIT WITH FAITH?
God is an emotional being! We don't get too far into the Bible and God demonstrates an array of emotions. The Scriptures speak to us of the emotional journey and emotional challenge living faith is. 
One of the most needed gifts and skills in this day, especially in leadership, is discernment. One of the ways we can discern is through feelings. Can we name what we are feeling and therefore discerning? We are not going to understand ourselves or this gifting if we do not grow in Emotional Intelligence.
I don't believe its possible to reach the fullness of our relationship with God and others, to move with maturity in spiritual gifts or progress as far as we desire in our professional lives and cultures without Emotional Intelligence. We are not going to build strong healthy counter culture faith communities without it because life and people are emotional. Communities as with individuals, self destruct under the weight of our complex, demanding world without developing their EI.


WHO AM I?

This course features easily learned elements supported by practical exercises, all clearly explained by Helen Goatley, Instructor and Consultant. Helen's work is based on over 20 years experience of helping and inspiring people in many different settings and cultures internationally.

Living Courage is sourced from Anthropological and Sociological research. This is a training course and not a Counselling course, though it can be helpful for anyone in Life Coaching and the Health Care Sector.

If during this course you come into a deeper awareness of your life journey. We encourage you to courageously seek out the professional help you need to succeed further and bravely own your story and destiny. People who do this are heroes and champions.
WHAT AVAILABLE FOR YOU AFTER THIS COURSE?
If you are interested in going after more, consider doing another course in this Living Courage Series or our Experiencing the Presence of God Series.
Professional Consultations are also available by contacting info@all4him.org They are a great way to incorporate what God is highlighting to you in a very practical relevant way.

What's OK and What is not OK?

It is OK to do this course and use all worksheets with others in your Leadership or Staffing teams, friendship groups or Church groups. We ask that each group member pay for the course themselves. We live by a core value of honor and this is a way to honor the work of the Author and yourself as a learner. We value what we sacrifice for. For me, this is a means of income and a way of supporting the work so I can continue in it. Share, learn, grow and change the world you live in!

It is NOT OK to use any part of this course or it's materials for commercial use. You can not sell it, sell training based on it or create a website redistributing this course or any material from it.


How to Master Emotional Intelligence for Living Courage
3

Why, What and Foundations of Emotional Intelligence

4

PEP - Peer Encouragement Partner and LEGO Person

PEP - Peer Encouragement Partner Assignment

Assignment #1 - PEP Worksheet Emotional Intelligence

5

What are Emotions and What is their Power?

The Power of Emotional Synergy - Identifying Biblically and in research the results of Emotional Synergy

What are Emotions and what is needed to Confidently move through Complex Situations and Conversations

6

The Big 30! - Successfully navigating complex situations and conversations

The Big 30 Emotions and How they Work for You - Make sure you download your copy of the Big 30 Emotions and the PDF of Emotions and their Definitions. You will need these to complete your major assignment.

The Big 30 Emotions Sheet

Emotions and their Definitions PFD

The Self-Conscious Affects (Emotions) - Consequences of not Building Emotional Intelligence Muscle

Assignment #2 - Emotional Intelligence Worksheet PDF

Assignment #2 - Emotional Intelligence Worksheet Answers

The Final Big 30 Emotions

7

Your Major Fun Emotional Intelligence Assignment

Major Assignment - Creative Emotional Literacy Exercise

Emotional Intelligence Assignment PDF

8

Final Lecture and Staying Connected to Your Tribe
Founder, Author and Consultant
Helen Goatley
Helen Goatley B.A. Dip Ed. Dip Theol. is a dynamic thought provoking, keynote Speaker and Consultant. Helen brings enormous International experience and over 20 years of equipping people to a greater connection with God and for their destiny. Helen studied at The University of Melbourne, La Trobe University and Melbourne College of Theology. Helen has also studied under Dr Brene Brown of University of Houston, USA where she completed Dr Brown's Living Brave Semester, The Wisdom of Story and Self-Compassion Semester. Helen has also completed Dr Brown's Dare to Lead and Daring Classrooms Curriculum. Trained in Leadership at Bethel Church Redding, USA, she brings experience and training in Education, Anthropology and Leadership. Helen along with her husband Mark, are the Founders and Directors of All4Him, an International Christian Ministry. They provide Professional Consultancy and Training for Leaders, Christian Communities and Organisations. Helen and Mark have lived and founded this organisation in Europe, USA and Australia. Helen is the Author and Instructor of the well sort after Professional Development Training series, Living Courage and Experiencing the Presence of God Series. This training is available online at the All4Him Training and also live. Helen provides Professional Development training in the Christian, Education and Business sectors. Helen has worked with Wycliffe Bible Translators, YWAM and All4Him The Tabernacle. Prior to this, Helen was teaching in the Education Sector in Australia. Helen and Mark are part of the Bethel Leaders Network of Bethel Church Redding, USA Helen enjoys painting, snow shoeing and cycling.
5 star rating
So helpful. Especially in my Business where I deal with p...
Mark .
This is Great! Such good info on Emotional Intelligence. This has enabled me to get my head around Emotions so much better. To be honest I was very afraid of...
Read More
This is Great! Such good info on Emotional Intelligence. This has enabled me to get my head around Emotions so much better. To be honest I was very afraid of Emotions and I expected to be manipulated by them. But they are really important and tell us so much. Really Good, Lots to ponder. I feel for sure I have less fear around this now. Thanks Helen..
Read Less
Transform the way you live, love and lead
You may also be interested in...